Paula Kramer, Transformation Trainer
When Paula was a very young child, her mother tried to kill her twice. For several years, mental health professionals misdiagnosed Paula's adult depression as self-hatred, missing her PTSD. When Paula was 12 years old, a boy in school pulled her chair out from under her. Paula landed hard on her tailbone, injuring her spine. For 33 years, medical professionals misdiagnosed the injury, finally deciding that Paula was just being emotional.
Paula's memories of being murdered left her in such emotional pain that she had to bury them. Paula's spinal injury left her in such physical pain that she had difficulty sitting and standing normally. Understanding her murder memories gave Paula the ability to transform her emotional life. Finally understanding the cause of her spinal pain gave Paula the ability to transform her physical life. Paula transformed her pain into triumph, created success, and reaped unexpected rewards.
Paula uses her life experience to help you understand and transform relationships, situations, attitudes, and the world.
Paula is a former Toastmaster.
Paula Kramer currently is offering four workshop/seminars:
Understand & Transform Relationships
Understand & Transform Situations
Understand & Transform Attitudes
Understand & Transform The World
Watch Paula's "Women of Influence and Impact Inspiring Global Transformation" interview on WSA-TV.
paula at speakingfromtriumph dot com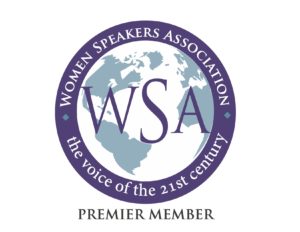 Testimonials
"After the gossip workshop, communication improved among my immediate coworkers.  The tension in my department dropped dramatically."
Cathy Dugan
"Paula delivers her message with insight gained from years of reflective personal experience and in-depth research on social behavior."
Stacy O'Carroll
"Paula's keen wit, insight, wisdom, and sense of humor shine in her delightful exploration of the topic gossip. Sharing in this exploration with Paula as your guide, you'll find dimensions unfolding in your mind to open the way to a unique appreciation for the word."
Will Kennedy
Woodcarver
"Well organized. Interesting topic. You write great speeches! Good presentation."
Rhonda Williams
Professional Trainer and Coach
"The best part of the talk was the way you involved the audience."
Sue Nelson"
"I liked your hands on approach."
James Cherwonka
"Paula is inspiring. Her stories are simple and made me realize how easy it can be to change the world. Her talk helped me make a decision I was discerning. I hope to get to hear more of her talks."
Misty Prater
"Your talk was so popular I had to turn people away at the door."
Keith DuPuis
Conference Organizer
"I heard many positive comments directly from participants about this session."
Kathy Davies
Women & Poverty Conference
"After reviewing the evaluations from previous years, we are pleased to extend an invitation to you to again be a workshop presenter at Singlefest."
Kurt Karnthaler
Day Program Chair
"Thanks again for your moving and insightful presentation. It continues to 'play on my mind.'"
Janet Boddy
"Kramer covered the general topic of women's communication with intriguing insights. It was a pleasure to hear such an enthusiastic speaker and I highly recommend Ms. Kramer as a guest speaker."
Jean Grow
Grow Creative Resources
"Paula told me to say thank you to my crabby husband for any little thing he did to help me. The next time my husband got crabby, I waited until he did something I could say thank you for. By the second thank you he was a lot less crabby. By the third thank you he was happy again.
B.R.
"Paula enabled me to look at a relationship barrier that I was having with my father. It helped me to open my eyes as to how to interact with him more effectively."
R.L.
"I can see how I drive my daughter crazy."
D.V.
"Now I know what I need to look for in a woman."
Kendall Sanders
"You're a dynamic speaker and an original thinker. There's lots to learn from you.
Ruth Graf
"Your openness, clarity, and challenge made this an excellent talk. You are also a good listener."
Dr. Fred Daly
"Your talks were exactly what we were looking for."
Vicki Hamlin
"Now I know why my girlfriend left me."
U.S. Soldier
For People Who Want To Change The World:
Free Download For Anyone & Everyone
Words With Wallop:
The Easy Way To Change The World
The easy way to change the world is to give people positive identities. With positive identities, people change their own worlds by making positive choices. Each individual positive choice added to other individual positive choices combine to increase success, safety, and peace. Paula Kramer has real world examples to prove that words with wallop can reduce prejudice, homelessness, suicide rates, crime, terrorism, and ease the effects of child abuse.
Paula uses examples from her own life to show how positive identities gave her what she needed to walk away from wrong choices and walk toward positive choices.
Words with wallop examples range between one word and two sentences. How long does it take you to say two sentences? Two sentences repeated daily gave one man what he needed to choose a positive life for himself.
Words with wallop are most effective when they satisfy individual needs. Resource Rock Star Paula Kramer provides a wealth of free online resources to help you identify which needs to satisfy with one word, two words, one sentence, two sentences. The easy way to change the world.
Other online resources include more positive identity examples, citations for examples in the presentation, and more information to help you change the world.
Paula will add new examples of positive and negative words with wallop at the beginning of each month if she has found examples during the previous month. Each January, Paula will start new files for each.
© Paula M. Kramer, 2010
All rights reserved.
Last updated December 6, 2017